Concrete Mixer and Concrete Pump Delivering to Guinea
19 April , 2018
JS750 twin-shaft concrete mixer with 2.5m discharge height, HBTS40-13.45 trailer concrete pump, those two machines are perfect combination for a small building project.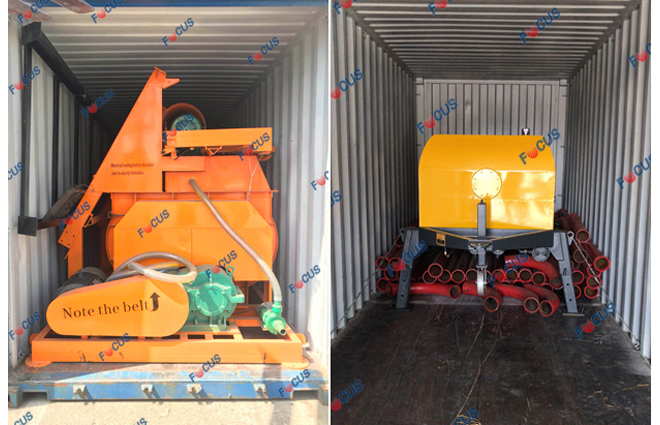 As requested by our client from Guinea, West Africa, we enlarged the concrete cylinder up to 40mm because it's originally 30mm and can not pump concrete with over 30mm diameter stones/screes, yet his projects always need same that involves over 40mm stones/screes.
It takes 7 days to produce and prepare, booking shipping space afterwards, we delivered these concrete mixer and pump on time.