FOCUS Cement Bag Breaker
19 September , 2019
FOCUS cement bag breakers are mainly categorized into two kinds: one is for debagging 50kgs or 100kgs cement bags, another is for splitting 1T or 2T cement jumbo bags.

Both models assemble functions of conveying cement bags, breaking, separating cement and bags, transferring bags and cement into different positions.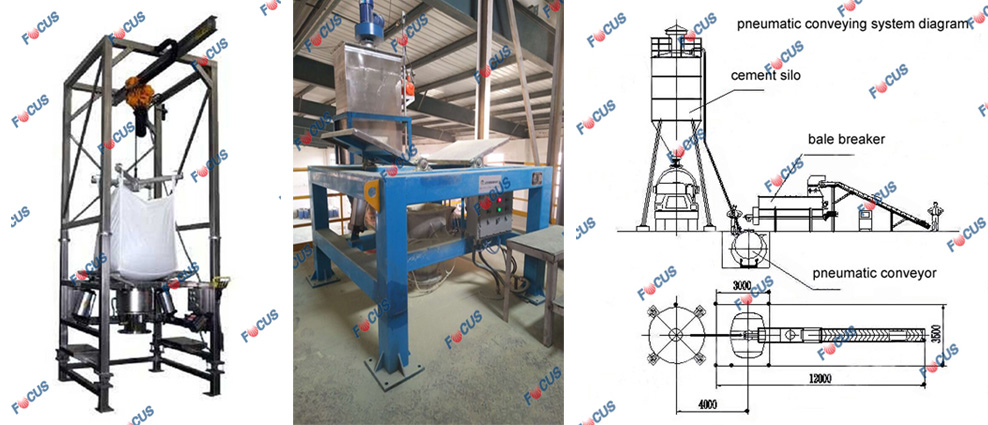 FOCUS
Cement bale breaker
consists of feeding belt conveyor, broken package, bag delivering device, screw conveyor, dust removal device, electrical control system, etc. It is efficient, environmentally friendly, simple operating, convenient maintaining, could be used together with cement charger(pneumatic cement pumping machine).