HZS35 Compact Concrete Batch Plant
Maximum aggregate diameter: 60-80mm
Aggregate feeding method: Skip hopper
Aggregate bins volume: 3x6m³
Additive weighing: 2250kg ±2%
Productivity: 35m³/h
Total power: 35KW
Total weight: 25T
Description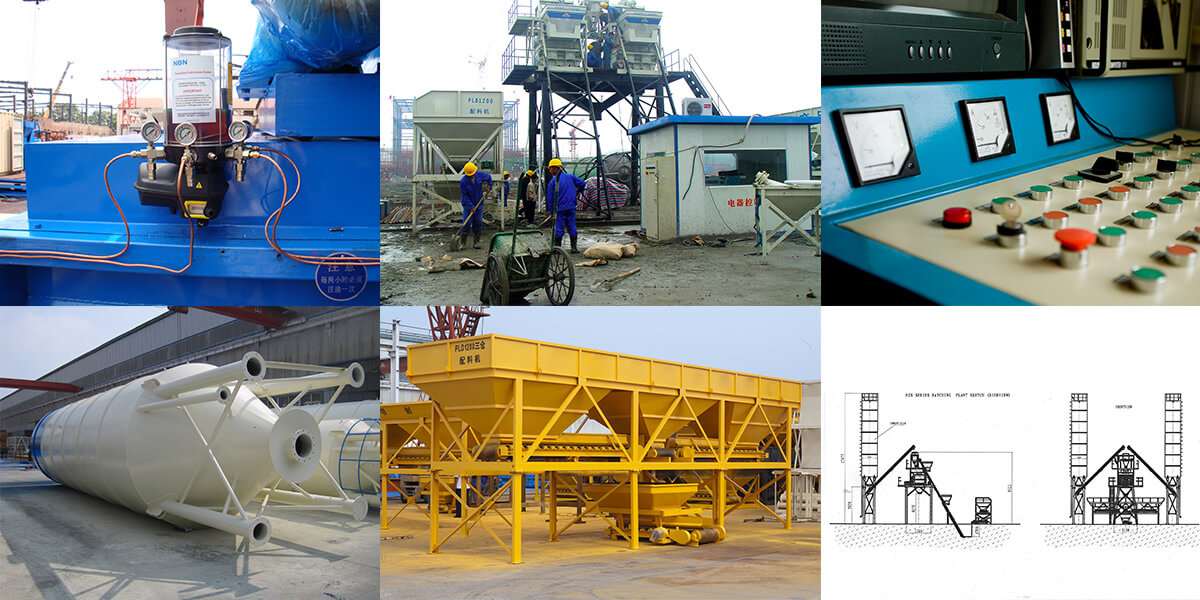 01
Adopting JS750 horizontal double shaft concrete mixer, HZS35 lift hopper type concrete batching plant is widely used in small and medium sized projects. For it's compact-designed structure, this plant is very popular in fields like various of buildings, roads, precast plant, block-making yard, etc.
02
Newly designed electrical scale system, worked with computer, SIMENS or OMRON PLC, digital display; The software controls whole production process from material dosing till the set volume finished, unless emergency stop or turn to manual mode.
03
JS750 double-shaft compulsory concrete mixer has mixing paddles, arms and blades that are made of special high chromium and high manganese alloy materials, supporting legs/maintenance platforms/rails are made of high quality steel. Discharging gate is controlled in pneumatic or hydraulic way and could be adjustable based on different requirements. Separate scale system each for cement, fly-ash, water and additive, weighed by high-precision sensors and computer control.
04
Two greasing system could be chosen, manual mode with oil pump and full automatic mode with electric pump, the latter one is controlled by central control system, lubricates the greasing points at the fixed position, fixed time and fixed quantity. The reliable and effective greasing system reduces the oil consumption, and has easy daily maintenance.
05
Concrete batcher has 3-5 aggregate bins, independent and accumulative weighing batchers are available for clients to choose. For independent dosing, there are separate weighing hoppers and flat belt conveyor under the aggregate bin.
Parameter
| | |
| --- | --- |
| Type | HZS35 |
| Productivity in theory | 35m³/h |
| Mixer | JS750 |
| Total power | 35KW |
| Maximum aggregate diameter | 60-80mm |
| Aggregate feeding method | Skip hopper |
| Aggregate bins volume | 3x6m³ |
| Aggregate weighing | 2250kg ±2% |
| Cement weighing | 400kg ±1% |
| Fly-ash weighing | 300kg ±1% |
| Water weighing | 300kg ±1% |
| Additive weighing | 40kg ±1% |
| Discharging height | 1.5m-3.8m |
| Overall dimension(during operating) (LXWXH) | 12mX6mX11.1m |
| Total weight | 25T |
| Control | Fully automatic central or semi auto |
| Cement silo(optional) | On request |
| Cement screw(optional) | On request |
Be noted:
1. Please ask detailed configuration from our sales reps.
2.The power figure doesn't include the power of cement silo and screw.
3.Non-standard design could be made according to clients' demand.
4.The above-mentioned data could be changed due to the technical&design upgrade, please check the updated parameter when purchasing.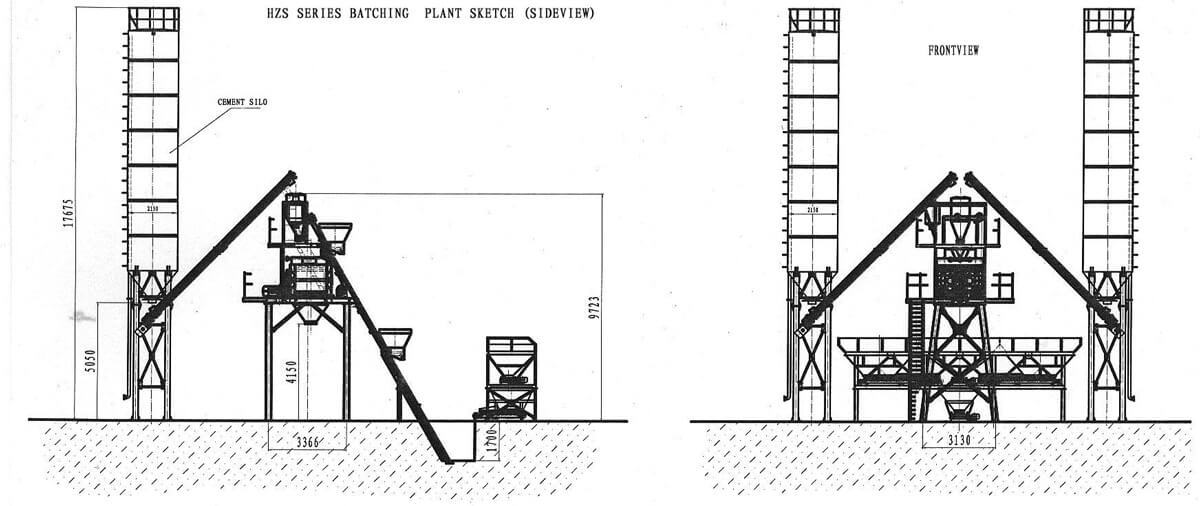 Related Products
Get In Touch
If you have any suggestions or opinions about our products, please leave a message, and we will immediately answer your questions. Thanks for your support.