SWQ-700 Cutter Suction Dredger
Structure type: Assembled
Digging deep: 2-15meters
Row spacing: 500-2500meters
Yield: 1600cubic meters / hour
Mud pump flow: 8000cubic meters / hour
Monitor rate: 2400 kW
Description
The equipment is fully hydraulically driven and twisted, suitable for dredging operations in rivers, lakes and reservoirs. The entire equipment is assembled and can be transported by land when the equipment is transferred over long distances or when it is not connected to the waters. When passing through a height-limiting place such as a bridge, the cab or the like can be separately disassembled.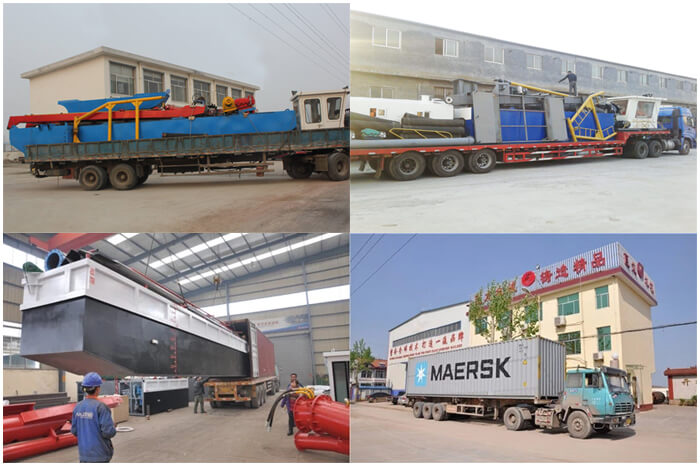 Parameter
Hull size
captain
29.0 m
Customized products according to customer requirements
Boat width
10.0 m
Deep
3.0 m
structure type
Assembled
Digging deep
2-15meters
Row spacing
500-2500meters
Yield
1600cubic meters / hour
Mud pump flow
8000cubic meters / hour
monitor rate
2400 kW
Auxiliary machine power
800 kW
Hydraulic winch tension
250kN
Hydraulic cutter power
500 kW
Tail pile cylinder diameter
250mm
Emergency generator set power
30 kW
Fuel consumption
640 kg / hour
Related Products
Get In Touch
If you have any suggestions or opinions about our products, please leave a message, and we will immediately answer your questions. Thanks for your support.